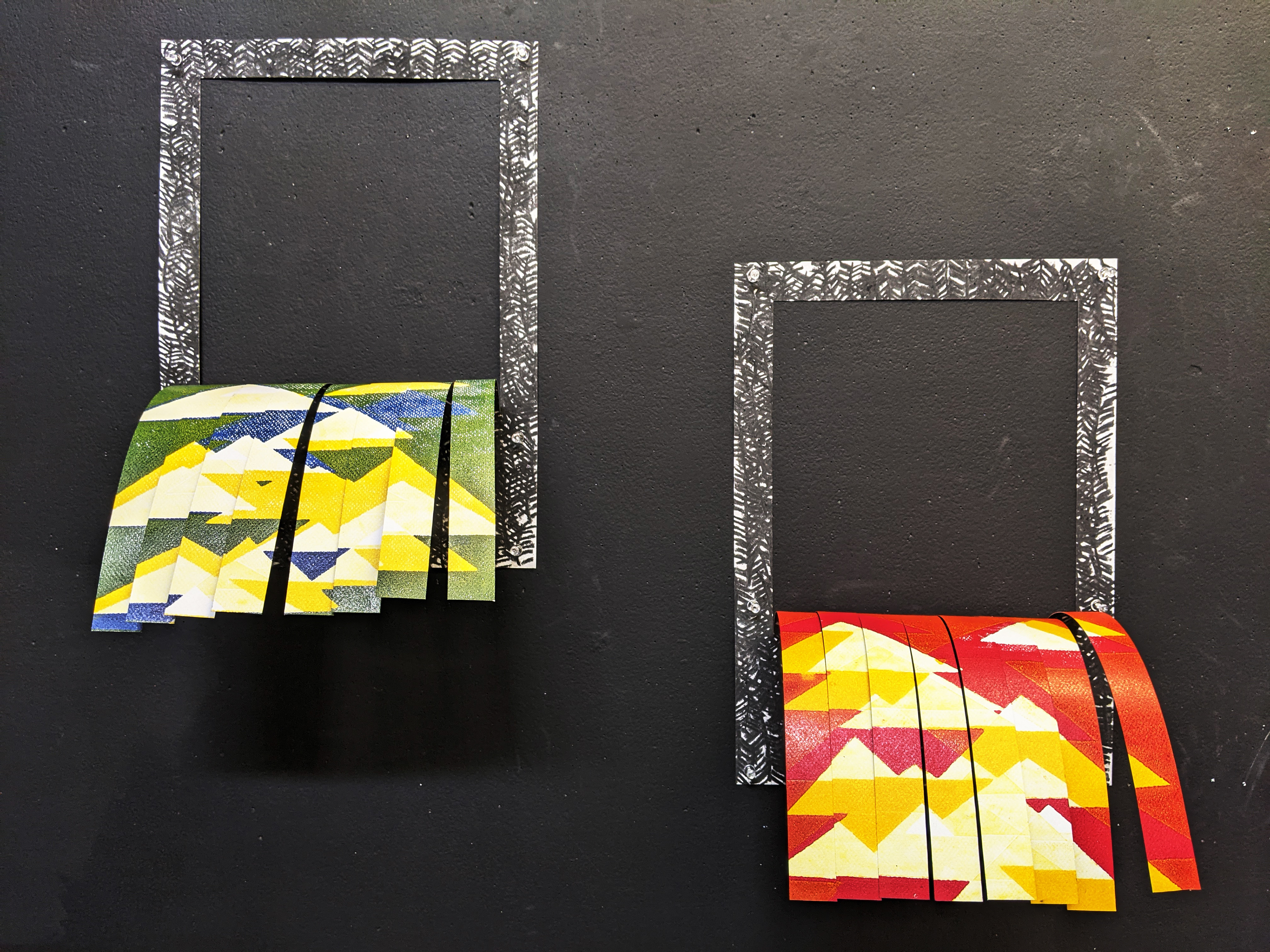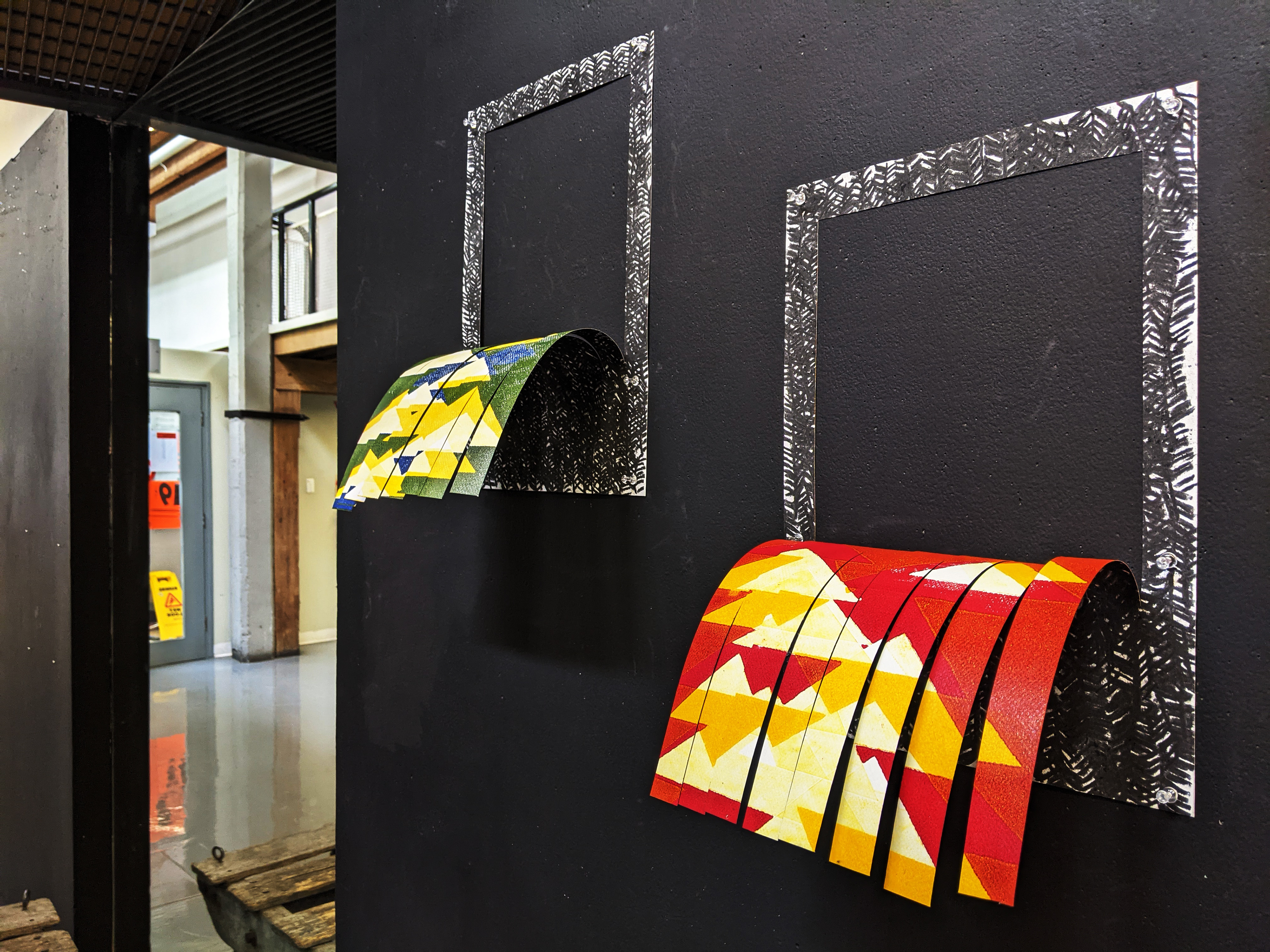 Led by my artistic research on the mining sites in North East Tasmania,
'If You Don't Like My Story, Write Your Own'
comprises two wall-based paper sculptures, including printed and charcoal drawn surfaces. The project explores the layered histories of the mining sites and examines the tension between humans and the environment.
I began by transforming the mountains, cabins, and mining machines into simplified shapes. I develop these images through monotype, continuously moving the triangle stencils on an inked aluminium sheet. Each time I apply different coloured ink, I aim to capture the changing landscape through time. Amazed by how nature is reclaiming the mining area, I apply a layer of charcoal drawing on the other side using a mark-making approach that describes the subtle pattern of fern leaves. Finally, I cut the paper into strips, and arrange it off the wall to reveal the three dimensions of the work and invite the audience to look beyond the obvious, as more stories may be hiding in the dark.  

CREDITS
Adam Hsieh (concept development/art direction/production)
MATERIALS
Colour ink printing & charcoal drawing on paper
DIMENSIONS
29.7cm (L) x 42cm (H) x 2 (unframed)