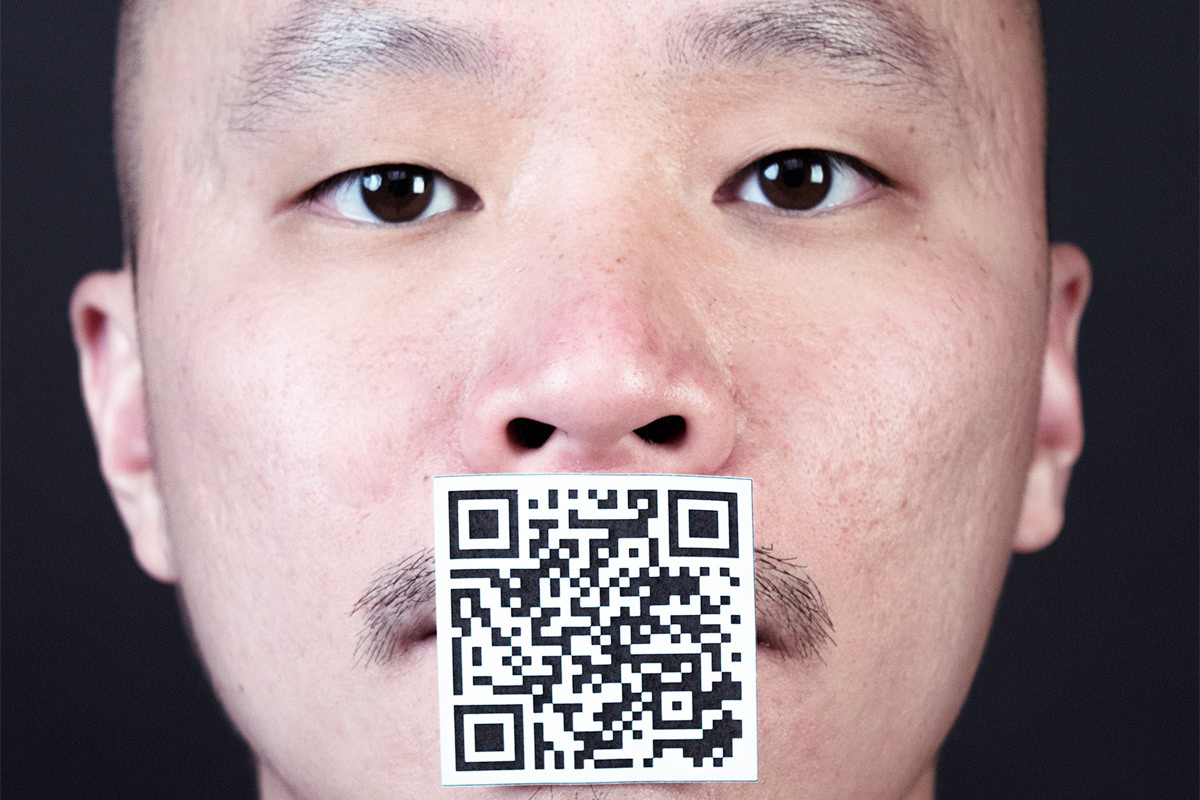 Against the backdrop of rising violence toward Asian communities, I have created a mixed media art project, 'A Chinese Whispers'. It probes into the conflicts between my Chinese identity and the white-centric power structure and how it subtly ignites cultural oppression, objectification and denies the potential and opportunities of Chinese artists.
The work of art derives from my previous manifesto, 'Not Your Chinese Artist', examining the stereotyped Chinese art in the Western-dominated market and calling on Chinese artists to reclaim autonomy. I view the manifesto as a subject to deconstruct and reconstruct in my new project. 'A Chinese Whispers' draws its visual and audio inspiration from the source material but adds a new layer of public participation and digital interactivity to enhance the messages.
'A Chinese Whispers' is an unframed digital colour inkjet print of my self-portrait photography. I put on a natural facial expression in a blank backdrop to simulate the guideline style of ID photos, with a QR code label covering my lips. After the onlookers scan the code, a close-up video of my mouth whispering the manifesto in Chinese will play on the phone screens, which they can place on top of the QR code to complete the portrait image.
I observe the process as an act of developing a discourse space for Chinese and all marginalised voices, which always exist but usually absent from the public view. The onlookers need to provide their mobile phone, a personal digital device, to start the conversation. It also reflects Marcel Duchamp's comment on the relationship of artists and the audience: 'The creative act is not performed by the artist alone; the spectator... adds his contribution to the creative act.' Moreover, the work connects the physical and digital worlds, investigating the tension between them and further questioning exclusivity in the public sphere.
Adam Hsieh (Concepts/Art Direction/Production)
Digital colour inkjet printing on paper
29.7cm (L) x 42cm (H) x 2 (unframed)
Silence Speaks Louder Than Words
(2022). TBA, nipaluna/Hobart, Australia.